Richard Thomas
Rtimages
Alton, United Kingdom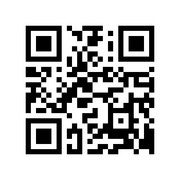 账户统计
在线图数:

3,027

销售总数:

29,973

图集曝光率:

0.5%

数据曝光率:

0.05%

每图平均下载数:

9.90

留言次数:

54

月均上图数:

22.93
个人简介
I'm a professional commercial photographer, my studio is based in the South East of England although I do shoot assignments nationwide. Check out my gallery or my website for the full range of my stock images and feel free to contact me.
网站:
http://www.richardthomasphotography.co.uk
粉我:
加入时间:
November 11, 2006
使用设备:
Canon 5DMk2, a selection of L lenses, Elinchrom and Bowens studio lights, Manfrotto tripod and head, Photoshop obviously and a lot of other essential equipment (or Toys as my wife describes them!)
偏爱主题:
Anything that I can do better than someone else, that's the theory anyway!
图库等级: