Zoe Rudman
Zoerudman
Sexsmith, Canada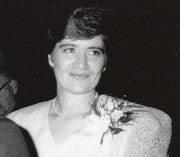 账户统计
在线图数:

1

销售总数:

0

图集曝光率:

0%

数据曝光率:

0%

留言次数:

0

月均上图数:

0.01
个人简介
I live in Sexsmith Alberta and am lucky enough to live near some the most beautiful Scenery in the north of canada. Photography is just a hobby at the moment but would dearly like to make a living from it, as it means I can spend more time with my dogs of which I have 3.

An Irish wolfhound
A Germand Sheperd Collie cross
and last but not least a Shih Tzo mix.

The Pictures I take are of the many incredible sights I see. I only hope I do them justice.
加入时间:
July 22, 2009
使用设备:
Olympus E-500 with olympus digital 70 - 300mm telephoto lens
偏爱主题:
Nature and Dogs