James Fitzroy
Fairwayphotos
Plainville, United States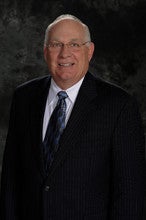 账户统计
在线图数:

224

销售总数:

434

图集曝光率:

0.04%

数据曝光率:

0%

每图平均下载数:

1.94

留言次数:

16

月均上图数:

2.26
个人简介
I am retired from the golf business and began photographing projects on the course as a method of documenting progress. I found I really enjoyed the getting that one good shot and it has spawned a love for the art and craft of photography. I'm enjoy how the techincal side of taking a picture interacts with the art side of composition.
网站:
http://www.fairwayphotos.net
粉我:
加入时间:
December 15, 2009
使用设备:
Nikon D 7000 or D 600 with Nikoon24-120 f4 nikon 70-200 2.8 and Tonika 12-24 f4 as my main lenses. For golf tournaments I use a Nikon 18-200 F5.6. or carry both bodies with the 24-120 on one and my Nikon 80-400 on a mono.
偏爱主题:
I love photographing golf and golf courses. Being from New England, I enjoy shooting lighthouses and the other lovely New England landscapes and sites available
图库等级: