Dave Bredeson
Cammeraydave
Sydney, Australia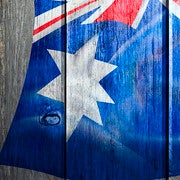 账户统计
在线图数:

3,205

销售总数:

92,624

图集曝光率:

0.51%

数据曝光率:

0.05%

每图平均下载数:

28.90

留言次数:

695

月均上图数:

25.44
个人简介
Motivated, confident photographer with a passion for visually enhancing experience through thoughtful photography.

Simplicity is the ultimate sophistication.
-Leonardo da Vinci

You cannot depend on your eyes when your imagination is out of focus.
-Mark Twain

A few more details about me:
Professional Photographer
Art Center College of Design, Pasadena, CA
Love a bit of Golden Ratio and Feng shui action !
网站:
https://www.theloop.com.au/DaveBredesonPhotography...
粉我:
加入时间:
August 30, 2007
使用设备:
Canon 1Ds Mark III, 5D2, L Lenses, Broncolor Lighting
偏爱主题:
Anything creative, graphic, or illustrates simplicity. Please see my managed collections for specific categories of images.
图库等级:
在此期间曾被选为特色摄影师January 7, 2013 和 January 14, 2013
我是Dreamstime.com专属摄影师